Stationery
NOTEBOOKS + DIARIES + PENS + PENCILS + DESK ACCESORIES + CARDS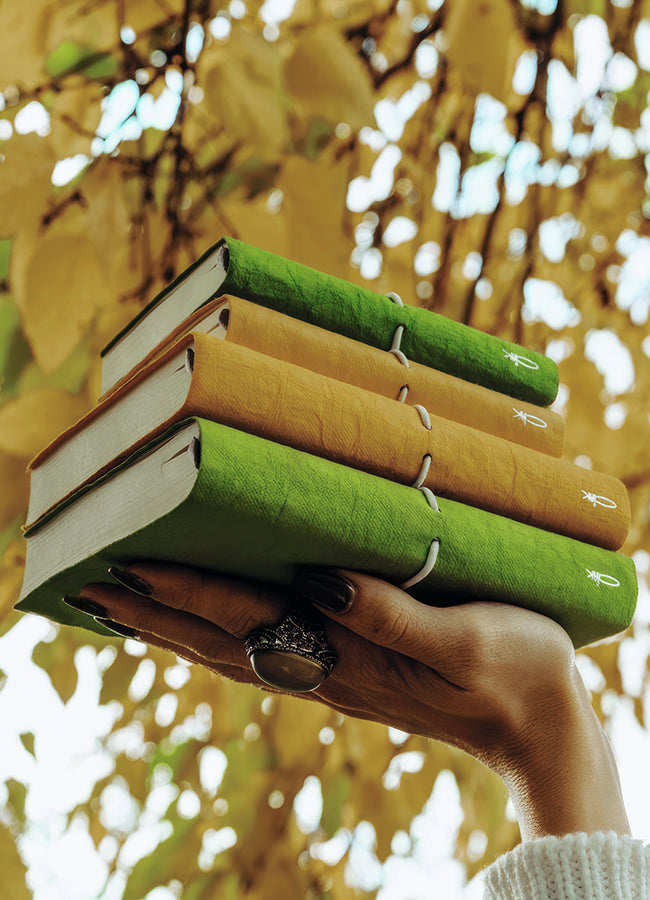 Notebooks
Excellent quality plain, lined and grid layout notebooks & sketchbooks, from contemporary European, Japanese and Korean stationery brands. Whether you are looking for something small and sleek to fit in a pocket or a more sturdy hardback notebook you will find it here.
shop now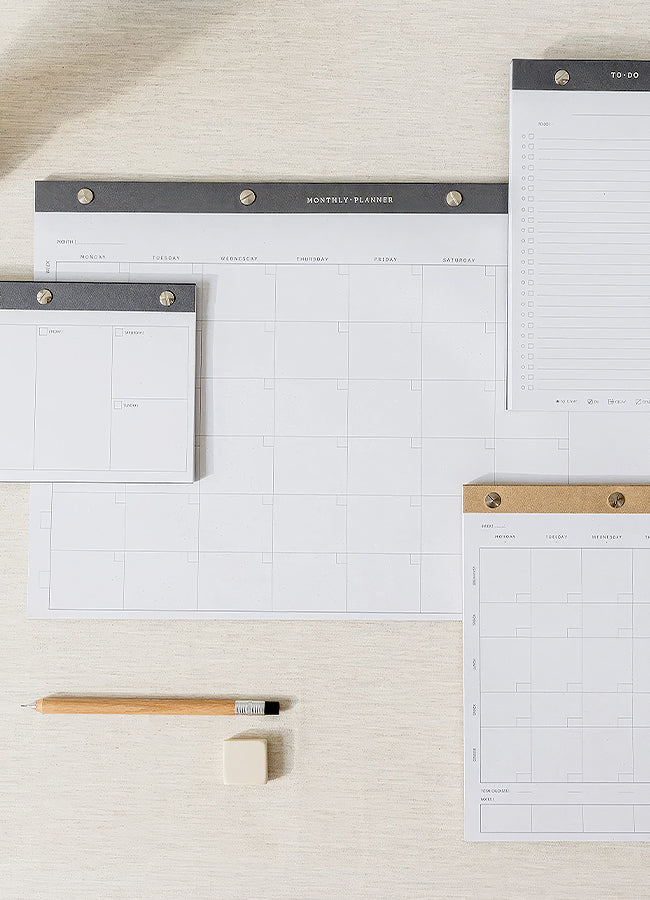 Diaries + planners + memos
If you are looking to organise your life, this is a good place to start. Diary management tools to ensure you're always where you're supposed to be; dated and undated diaries and planners, plus memo pads, to-do lists and organisers to keep you on task throughout the day.
Shop Now
Traveler's Company
The Traveler Notebook is a robust and long lasting leather outer with a band system inside where you can add up to 3 different notebook styles. Designed to be carried with you on your daily travels, the premium leather ages beautifully and is designed to last a lifetime.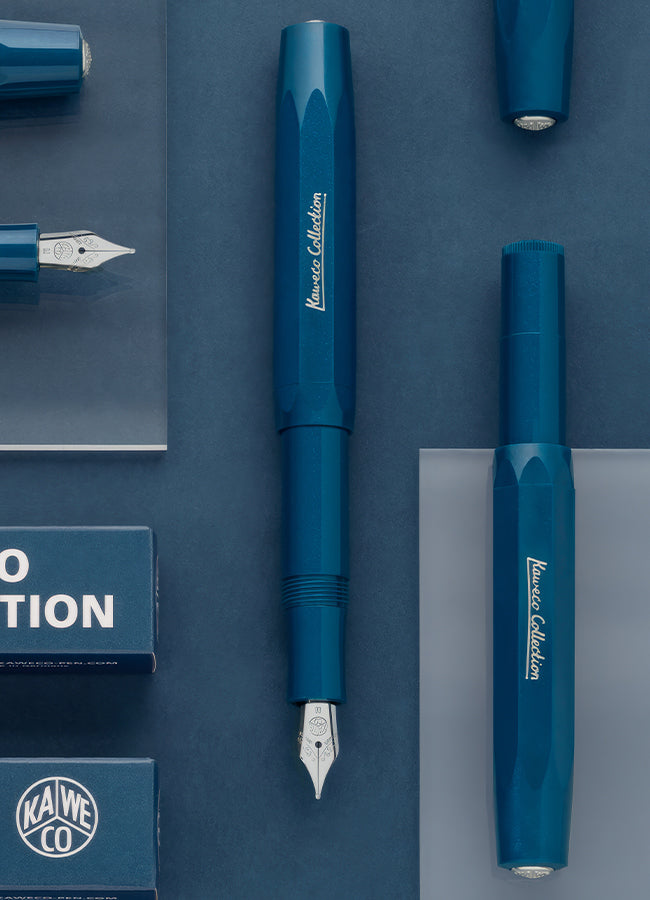 PENS + PENCILS
A collection of writing and drawing implements from sleek rollerballs, elegant fountain pens, high-quality pencils for sketching and doodling, to brightly coloured felt tips. The best pens and pencils from classic and cult brands.
SHOP NOW
DESK TOOLS
Everything you need to organise your desk space, whether you are working from home or needing to upgrade your office essentials. Pencil cases, pencil sharpeners, tape dispensers, scissors, staplers, paper clips, washi tape, stickers, rulers and erasers.
SHOP NOW
Leuchtturm 1917
For over 100 years Leuchtturm have been producing award winning notebooks, journals, diaries, pens and pencils that are characterised by a love of stationery, the functional details, the outstanding quality and the wide range of colours.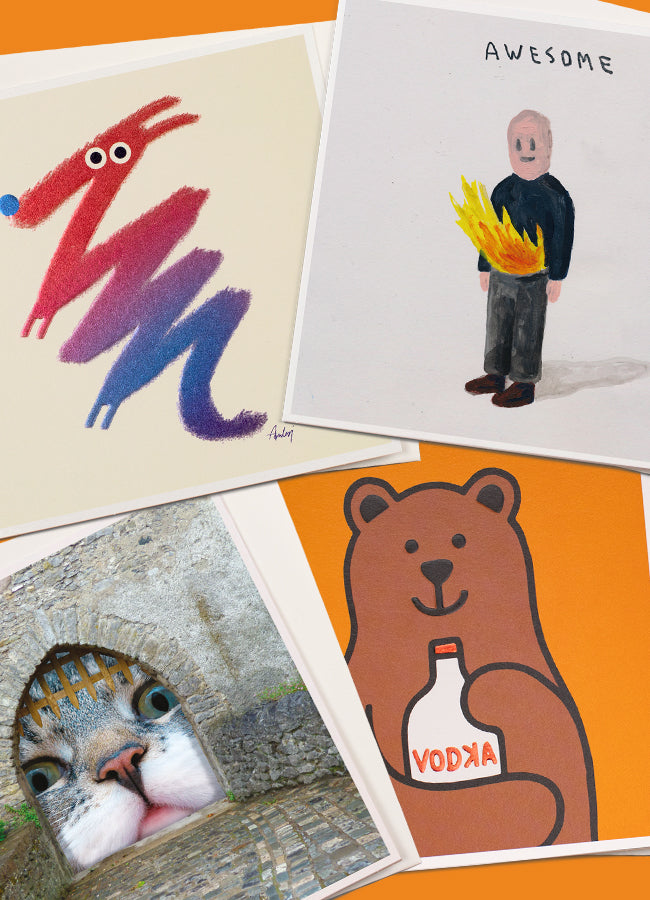 Greeting Cards
USTUDIO Design have been designing and producing greeting cards since 2004. Renowned for their off-beat humour and strong art based aesthetic, they continue to produce high quality, personality driven greeting cards, the majority of which are open occasions or blank inside, so they can be be sent for a variety of reasons (as well as for birthdays!)
Shop Now
Gift Wrap
USTUDIO Design like to do things differently. This illustrative and art-led gift wrap is frame-worthy in its own right. USTUDIO Design work with some of the best illustrators across the globe to produce a beautiful printed product. All their paper is printed in the UK, on high quality European sourced paper stock, without any foil or glitter which means it can be fully recycled at the kerbside.
Shop Now
Moleskine
The Moleskine notebook is the heir and successor to the legendary notebook used by artists and thinkers over the past two centuries: among them Vincent Van Gogh, Pablo Picasso, Ernest Hemingway and Bruce Chatwin. A staple, quality 'go to' for practical notetaking.
Shop Now
Blackwing
The original Blackwing pencil dates back to the 1930's and uses American cedar, Japanese graphite and a unique rectangular, replaceable eraser. The brand has become synonymous with quality and has a cult following amongst stationery enthusiasts.
Shop Now
Desktop Storage
Look here for small storage solutions for your pens, pencils, art supplies and desk tools. The collection has pencil storage, stacking boxes, tool boxes, multi-purpose storage that could even hold your make-up.
USTUDIO stock some fantastic stationery from high-end British and European brands, as well as some truly lovely Japanese stationery. We are stationery fanatics and more than happy to share the results of our constant search for the finest stationery brands with you.
Whether you are searching for a notebook, journal, pen or pencil, our stationery selection has got you covered. A treasure trove for stationery-addicts everywhere with planners from Moleskine, multi-purpose notebooks-for-life from Traveler's Company, pens from Kaweco, pencils from Blackwing and so much more.