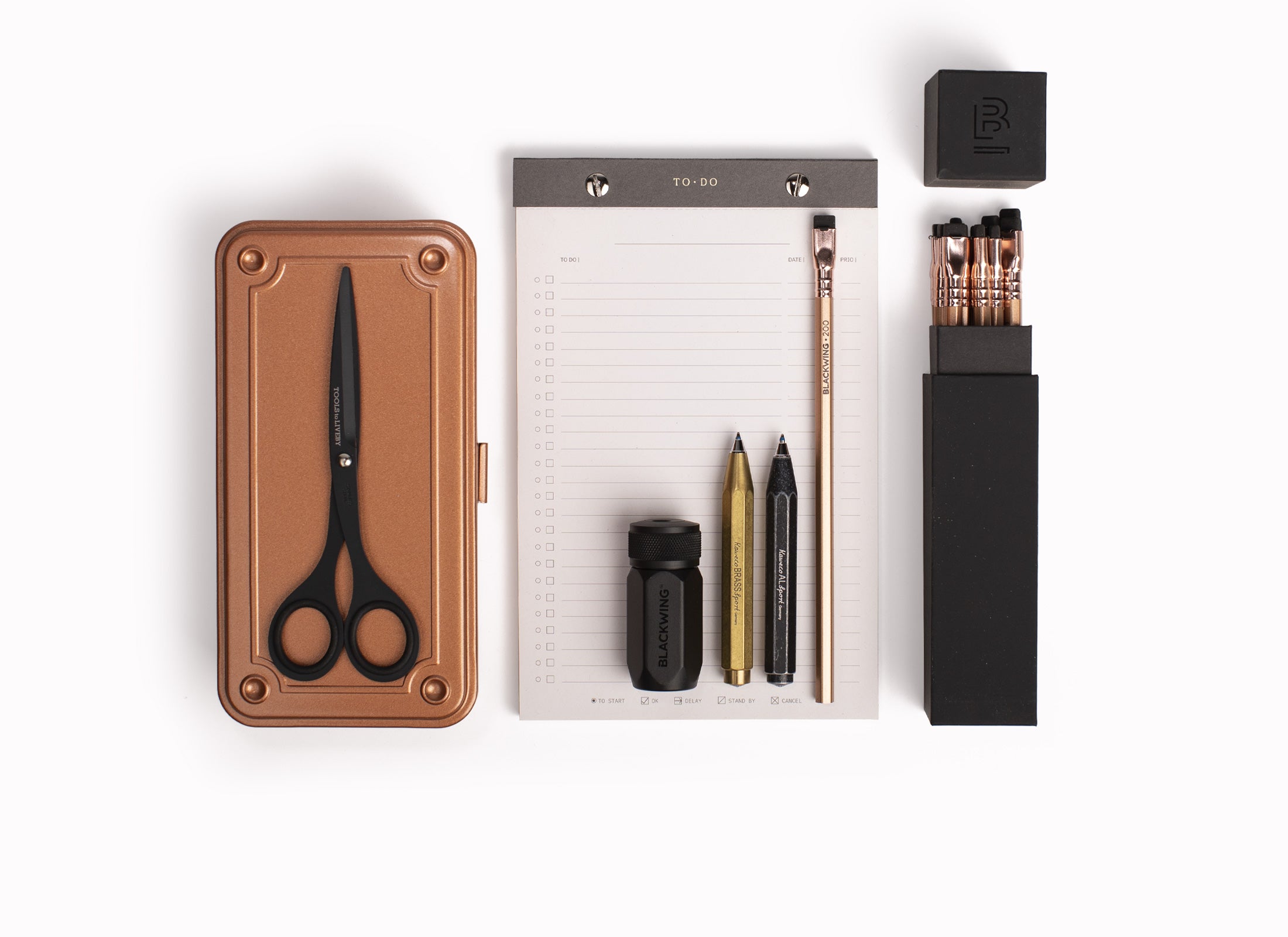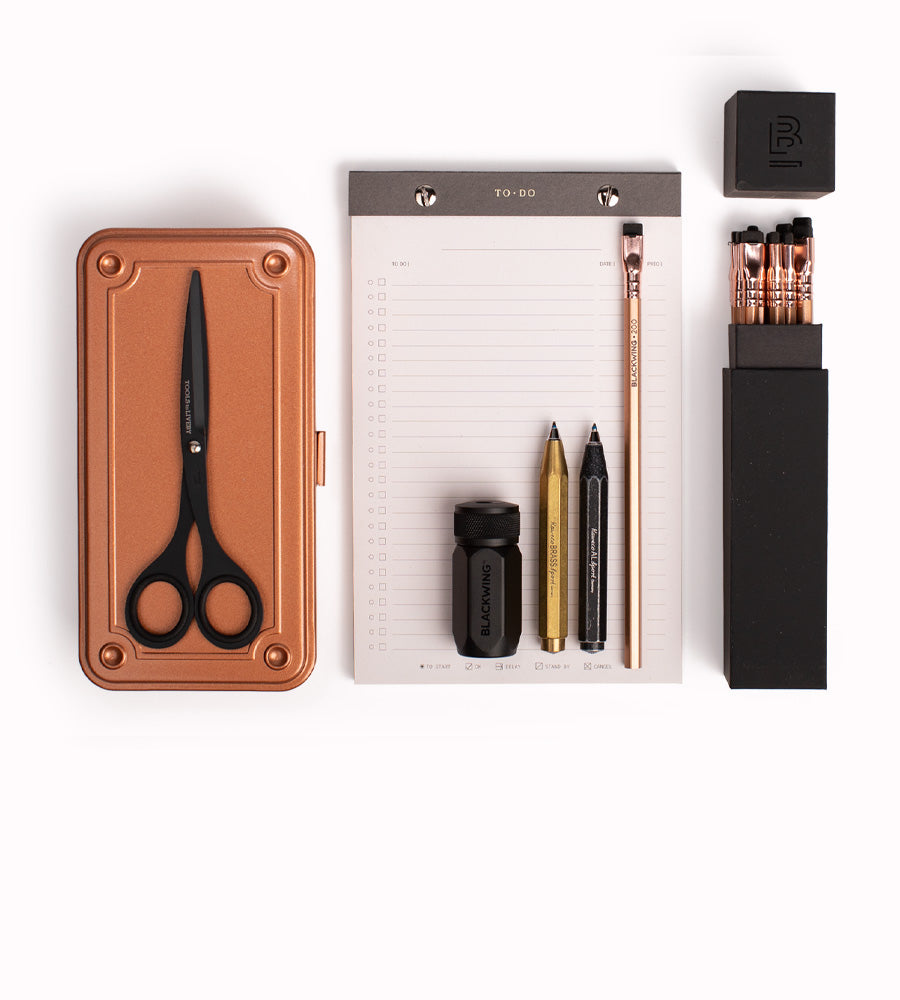 USTUDIO recommends | Guide by anna maughan
We love a good #stationeryhaul here at USTUDIO. And we have plenty to make even the most hardcore of stationery addicts happy! So, with this in mind, we have put together a gift guide for those stationery-obsessed people in your life. Moleskin Diaries! Blackwing pencil sets! Sausage Dog paperclips! So much lovely, lovely stationery! We've got it all…
ARTIST'S JOURNAL
The Traveler's notebook by Midori, Japan, is wonderful. A robust and long-lasting leather outer with a band system inside where you can add up to 3 different notebook styles, from choices including lined, plain, diary, sticky notes, sketch paper.

Designed to be carried with you on your daily travels or further afield, the premium leather ages beautifully and is made to last a lifetime. I might've mentioned in a previous blog how heartbroken I was when mine was stolen!

On the Traveler's Notebook is a beautiful Blackwing Copper Edition Pencil (from a set of 12); a Kaweco Al Stonewash Black Ballpoint Pen; and a Blackwing One Step Sharpener, which creates a long, curved point that looks beautiful and resists breakage; all of these are handy when it comes to making your mark in this adaptable journal. Also pictured are Le Pen in Mustard and Olive Green and For Drawing Pen both by Marvy Uchida; Pulp Storage Case (Small) by Midori, which is 100% recycled from newspaper and milk cartons, and is a great place to keep your pens and pencils; Mesh Pocket Pencil Pouch by Livework, and Tools to Live By Black Scissors (Small).
A WHITER SHADE OF PALE
For the minimalist in your life, the Japanese company MD Paper epitomise the subtlety, elegance and simplicity of good Japanese stationery, concentrating on the quality of material over branding or printed design. Here are two notebooks in A5 and A6 with simple and clean off-white covers embossed with the MD Paper logo.

Also shown is Seed's Super Gold Eraser and MD Paper Pencil Drawing Kit, containing 5 pencils in different graphite hardness, 5 pencil toppers to protect the point when not in use and a sharpener.
LUXURIOUS METALLICS
There's enough room for your ever-expanding range of stationery products in the T-190 Small Toolbox in Copper from Toyo Steel, a Japanese storage classic. Pressed from a single steel plate and completely seamless, it is a robust, incredibly sturdy, yet lightweight and stackable toolbox with a clean aesthetic.

The To Do A5 Notepad from Melpom is hand-bound with two screws. On the notepad is the Blackwing One Step Pencil Sharpener and two gorgeous Kaweco Ballpoint pens in Brass and AL Stonewash. The weight and feel of these pens in your hand is lovely.

Also featured is the Blackwing Vol 200 Copper Pencil Set of 12. The Blackwing Vol 200 pencil features a metallic copper design inspired by classic copper coffee roasting machines, as a tribute to the coffeehouses of the Beat Generation in NY and San Francisco who became synonymous with creativity and intellectualism during the '50s and '60s.

The premium Japanese graphite core of Blackwing pencils is cased in Genuine Incense-cedar wood that sharpens evenly and easily. They have a premium finish with a multi-coated lacquer, foil imprinted text and a removable, replaceable black rectangular eraser. This is a lovely stationery gift with a luxury feel, the pencils are great to use and long-lasting too.

Apologies for getting a bit carried away with the details there, I really like these pencils!